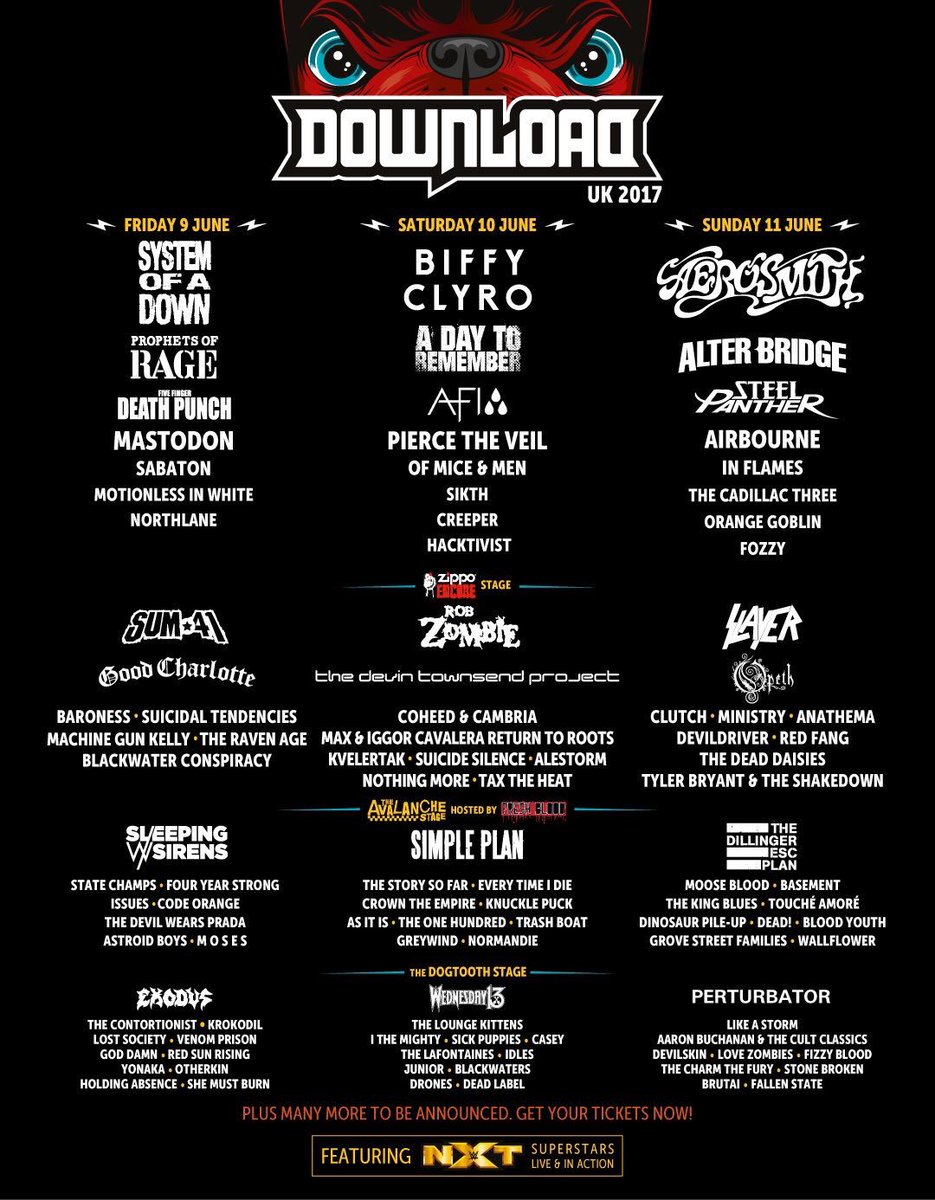 The festival season continues to take steady strides towards everyone's front door, primed to launch this year's hottest bands into overdrive and deliver knock-out performances across the globe.
What keeps up the public's excitement for a solid summer of music? Line-up announcements.
Joining the Download festival bill are twenty one more bands that have brought in yet again, an unbelievable array of talented bands and a flurry of stomach butterflies.
To name but a few, Yonaka (recently recovering from their support slot with The Modern Ruin tour supporting Frank Carter & The Rattlesnakes) will be making their debut appearance at Donnington's rock/metal festival with their infectious garage rock hooking in the masses and prepping to conquer the stage (and hearts) of Download.
Tyler Bryant & The Shakedown have persistently proven to be a rambunctious collection of talented musicians. Relentless in their ability to bring raw cascades of guitar solos, packed-out drum fills and charismatic charm to the stage, the time capsule containing the most real elements of psychedelic rock music is unearthed by the Nashville entourage to re-discover the foundations of Rock & Roll (which you would be a fool to miss).
Last to be mentioned are the mighty Code Orange, releasing their third studio album back in January that brought a fresh ferocity of beefed up riff beatdown moments back into the field. If you are not a fan of the metalcore chaos the group incites in the audience, it would be an intelligent decision to give their hardcore followers a wide birth of breathing space, but yourself enough room to still enjoy the intensity and attitude of 'Forever' music. With a knack of burrowing into your brain and refusing to leave until you know every chord violently struck, it would be a fair assumption to think they will be one of many highlights over the course of the weekend.
The full announcement of bands added to Download Festival 2017 are:
Suicide Silence
Machine Gun Kelly
Code Orange
Blackwater Conspiracy
Blackwaters
Devin Townsend Project
Drones
Krokodil
Love Zombies
Max & Igor Cavalera
Nothing More
Orange Goblin
Otherkin
Pertubator
Sick Puppies
Sikth
Tax The Heat
The Fallen State
The Raven Age
Tyler Bryant & The Shakedown
Yonaka
Tickets are still available here!